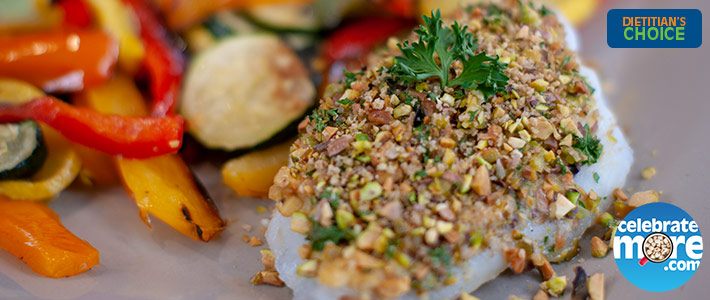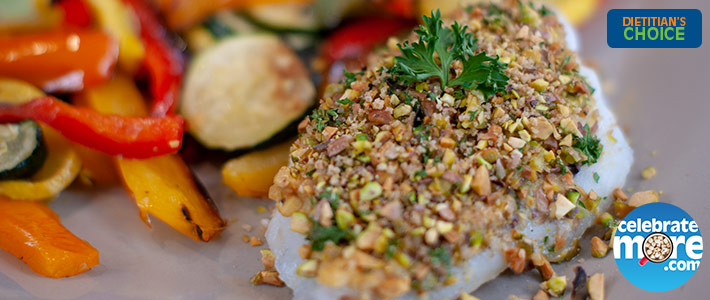 Ingredients
2 Tbsp Dijon Mustard
1 tsp Lemon Zest
1 tsp Minced Garlic
Salt and Pepper, to taste
4 Cod Fillets, thawed
1/4 Cup Pistachios, finely chopped
1 Tbsp Whole Wheat Bread Crumbs
1 Tbsp Fresh Parsley, finely chopped
Instructions
Preheat oven to 400ºF
In a small bowl, combine Dijon mustard, lemon zest, minced garlic, salt and pepper; mix well.
Line a baking sheet with tin foil and spray with non-stick cooking spray.
Place each fillet on baking sheet and spread mustard mixture evenly on top side of each fillet; Set aside.
In a separate bowl, combine chopped pistachios, whole wheat bread crumbs and parsley; Mix well.
Press pistachio mixture evenly onto mustard spread on top side of each fillet.
Bake for 15-20 minutes, depending on thickness of fillets, or until cod flakes easily when tested with a fork and internal temperature reaches 145ºF.
Notes
Recipe adapted from OpenFit.com